Blacksmith Apron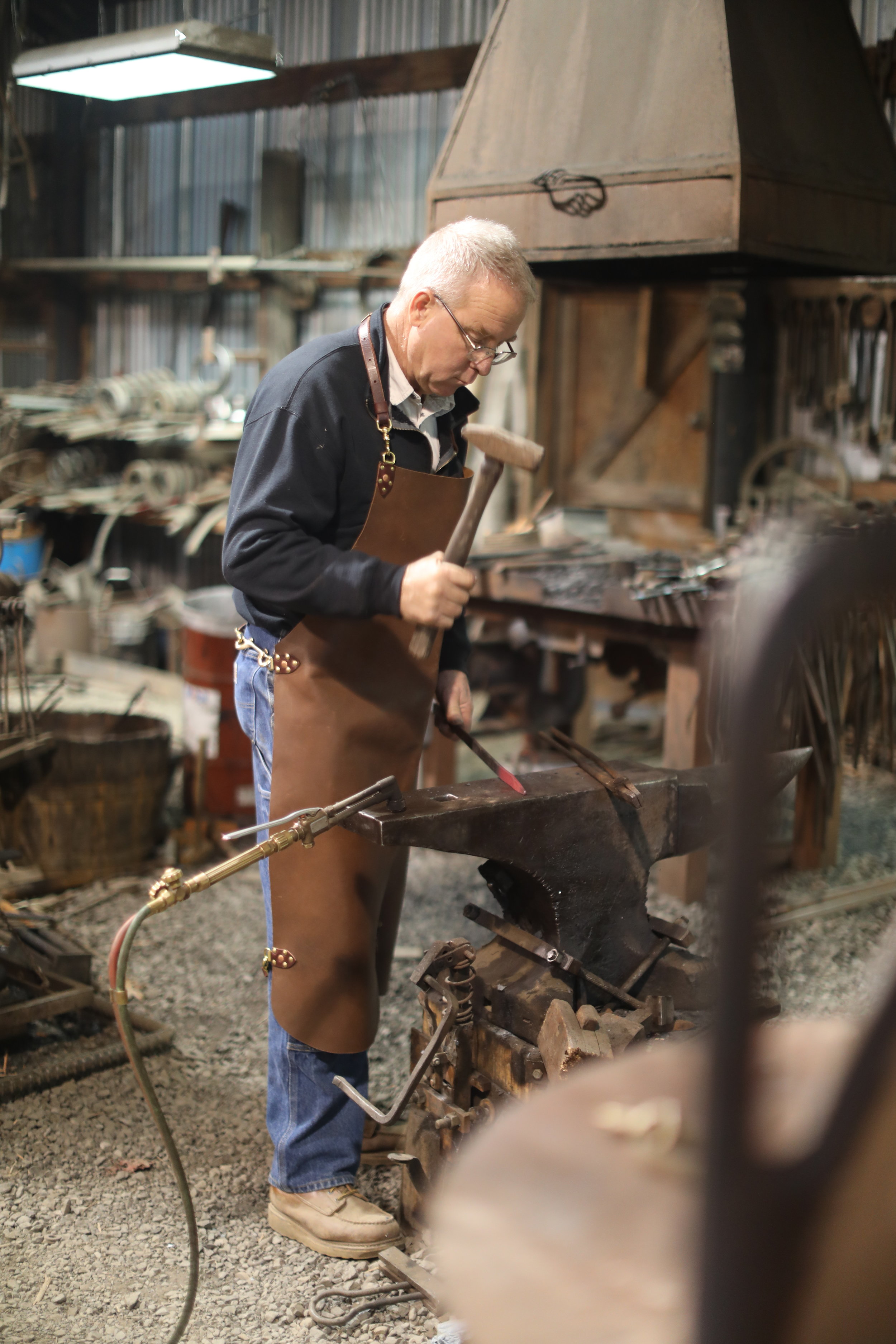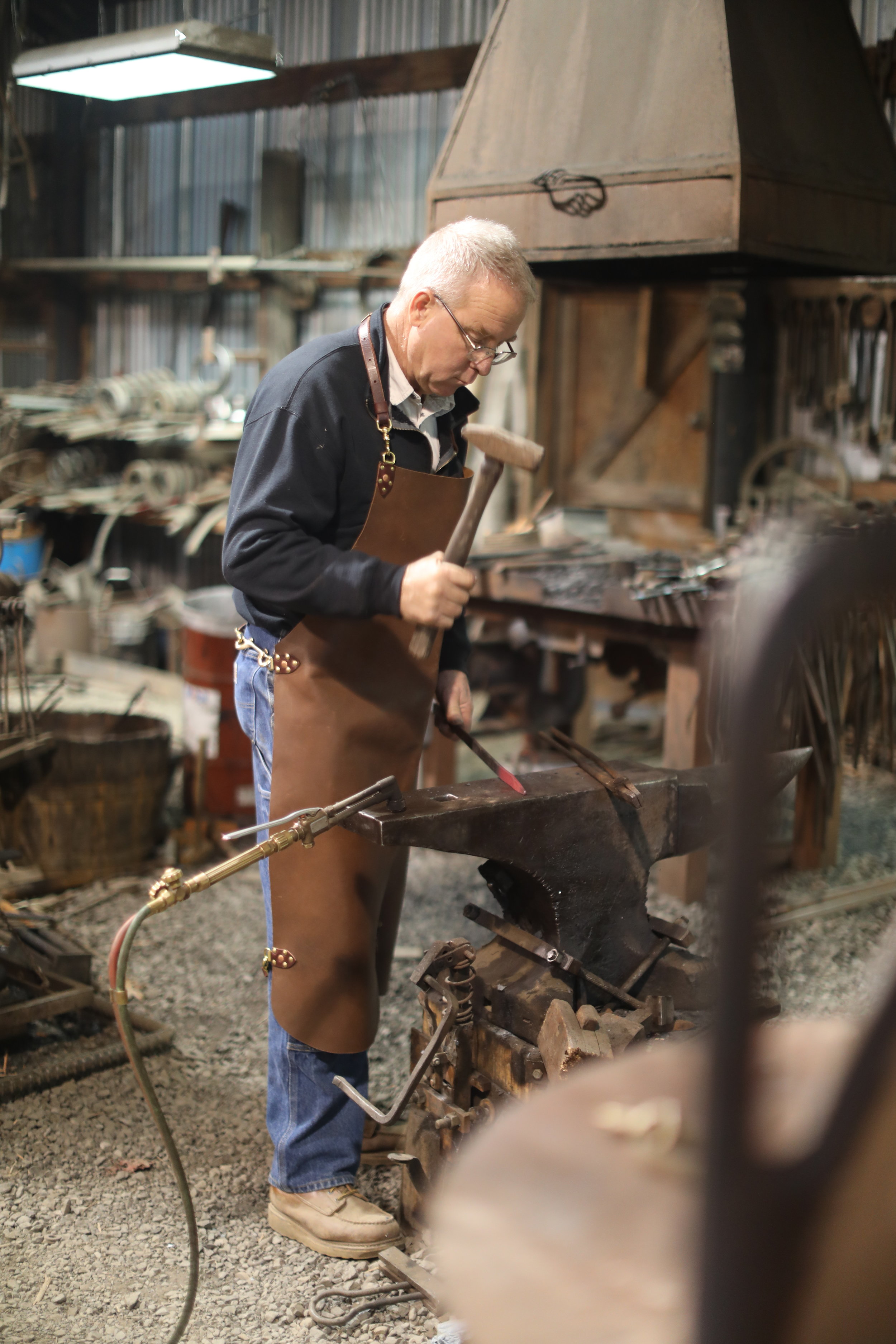 Blacksmith Apron
Price Increase: The water buffalo leather we originally designed the apron around was coming from the tannery too stiff. We have upped the leather to cow hide - Full Grain. This legendary leather is both softer and more flexible.
The ultimate gift for a blacksmith of any caliber… unless you are shopping for a power-hammer! The leather work is done by a good friend, Steve Harris. Steve is a saddle maker and a craftsman in every sense of the word. You can learn about him and see his other work here. Steve has a fascinating history in leatherwork, and it is a privilege to have him craft these aprons. Using top grain, chrome tanned water buffalo leather (recommended for horse collars and saddle bags) and durable non-corrosive saddlery hardware, these aprons will last a lifetime or maybe two and are only made once they are ordered. Please allow 6-8 weeks for completion and delivery. Each apron will be signed and dated by Scott Wadsworth, and stamped with the Essential Craftsman touch-mark.
This is a tool that will last a lifetime.